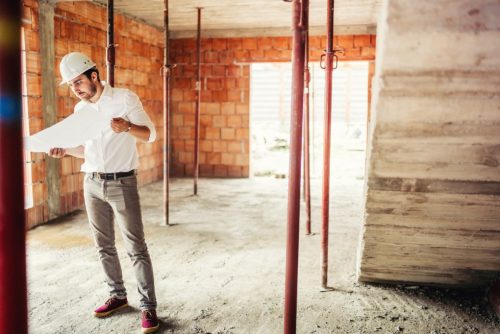 Since general contractors by nature handle a wide range of duties, the possibilities for employing one are endless. However, some of the most common jobs done by general contractors are residential renovations, commercial renovations, and new construction for both homes and businesses.
Home improvements are the bread and butter for most general contractors. Depending on the homeowner, these jobs could include minor renovations in the kitchen and bathroom or major changes all throughout the property.
Commercial renovations tend to be more specialized than residential ones. Every industry has different needs, and each client has unique goals. For example, an office building might remodel their lobby to make a better impression on visitors while a restaurant may restructure its interior to expand the dining space. A skilled commercial contractor should be able to accommodate any request.
New construction projects are the most involved jobs since they require constructing a building from the ground up. That means the general contractor will handle everything from job site preparation and framing to the plumbing and electrical components.
Whether you're hiring a general contractor near Pittsburgh, PA, for a typical job or something more unusual, you need to hire a reliable, experienced team. Be sure to ask them about their past projects and get a price estimate for the project before committing.
Choose Jeemco, a leading general contractor near Pittsburgh, PA, with the right experience for your next project. Our skilled crew is prepared for any construction challenge.