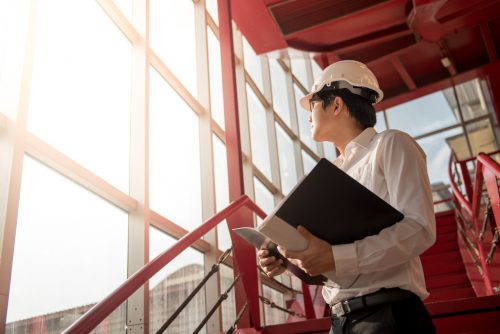 Successful contractors possess a number of the same traits. Their practices have flourished due to the favorable characteristics that are similar among them. They tend to be honest, communicative, and excellent problem solvers. The following are some of the additional attributes they all have in common.
Vision
A successful contractor sees the big picture and understands every detail that leads up to the finished project.  
Optimism
The contractor has to continually make choices about how to fulfill the needs of the project. The contractor with a thriving firm sees challenges as opportunities for solutions.

Communication Skills
The most successful contractors are good communicators. They have the kind of "people skills" that enable them to be fluid communicators with clients, workers, and other construction professionals.

Innovativeness
Successful contractors do not shy away from trying out new ideas in order to improve the quality, efficiency, and effectiveness of their building steps.

Flexibility
Flexibility is often necessary to make adjustments when things do not work as expected. The contractor who is flexible is able to see the big picture and long-range objective rather than the cluster of minutia.

Focus
Successful contractors stay focused on the project at hand. Their goals are clearly aligned with their clients.

Contact Jeemco, a leading general contractor near Pittsburgh, PA, when you need experienced building contractors for your home or building project.